English & French Language training
The Place to B and B is also the perfect environment for learning English. We are in the heart of the British community in Brittany and visiting our house is really just like taking a trip to England!
Our lessons take place entirely in English and our experienced, qualified teachers are all native speakers of different nationalities. Their objective is to help you enjoy English, to encourage you to speak, and to guide you to towards speaking better, more precise, more natural English.
A short, informal, stress-free conversation to check your English level is needed so that we can find the right group for you.
INTENSIVE RESIDENTIAL COURSES
Intensive residential courses with English Apart:
This is the Rolls Royce of English training! In partnership with English Apart, we offer intensive English immersion courses for adults who would like to use their French government training subsidy ("CPF").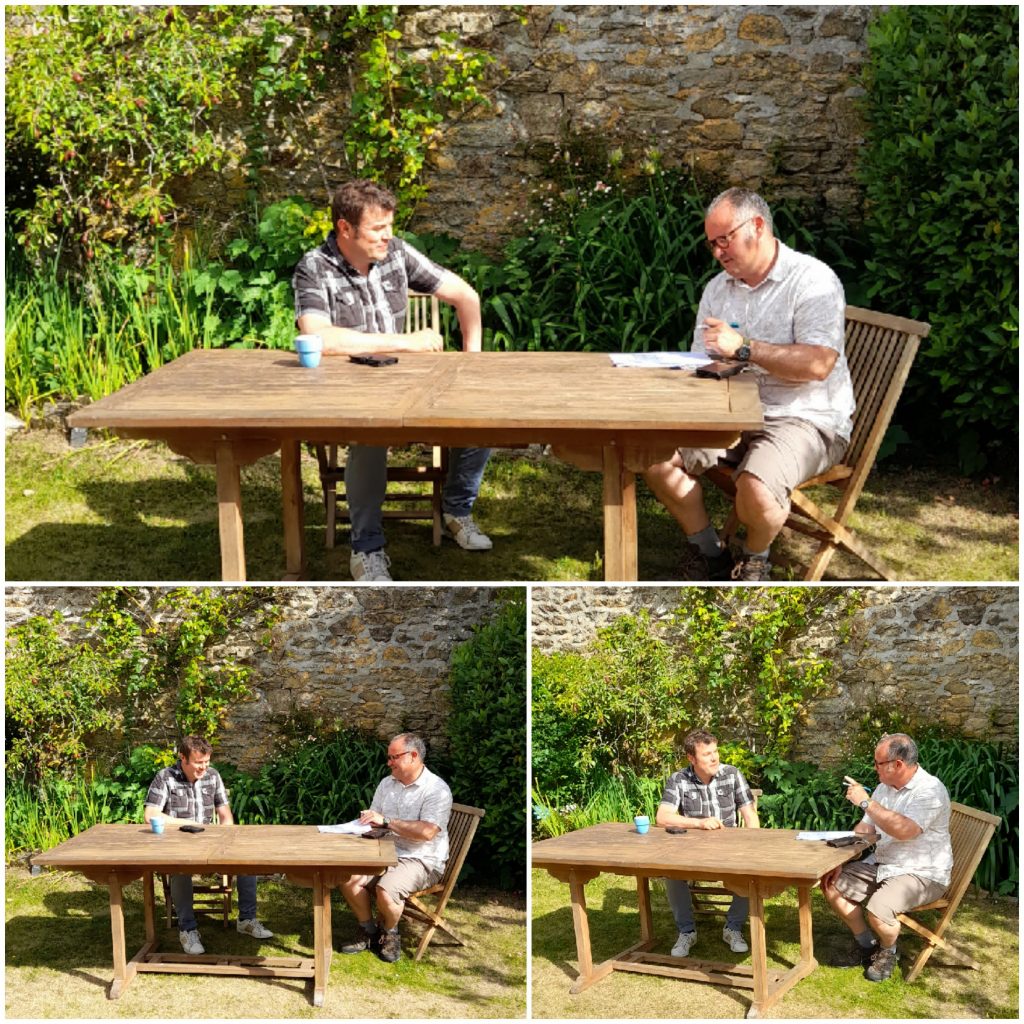 This is a training course designed for one person and extends over 3 days and 2 nights.
As a privileged guest at The Place to B and B, you will enjoy delicious meals, original activities specially developed with your level and interests in mind, as well as 24 hours of personal training with our qualified native speaker teachers. It's an effective way to work on your weak points, strengthen what you know and really boost all aspects of your English.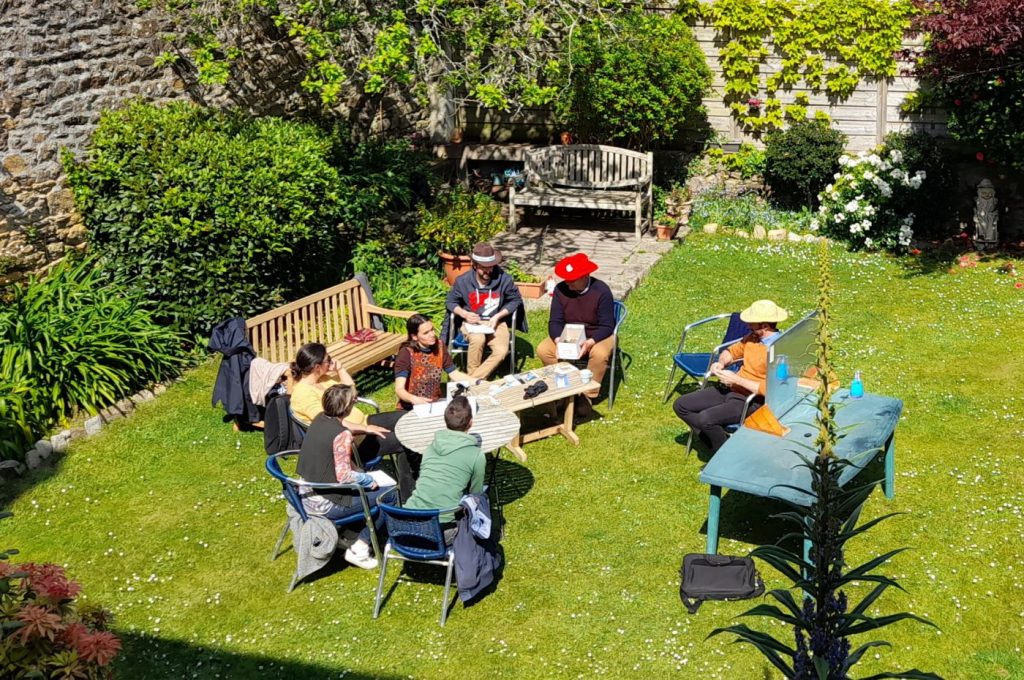 8 people maximum per group
This training course offers you total immersion in the English language from morning until evening over 4 days and 3 nights. Enjoy constant, motivating interaction with other learners of the same level in English (8 people maximum per group) and 45 hours of stimulating activities orchestrated by our excellent English, American or Australian teachers.
INTENSIVE  FRENCH IMMERSION COURSES
Residential courses over two or three days in the heart of Brittany
Our 2-day courses include 20 hours of learning activities entirely in French:
2 mornings of lessons + 2 afternoons of specific activities such as a workshop on a topic related to Brittany, a practical task such as getting information from the post office, tourist office, making a 'phone call to find out something specific, interviewing a local resident (someone nice & interesting that we know!), taking part in a creative/artistic workshop, or a guided tour of a local attraction/company/area + a full evening of conversation practice with native-speaker guests mixed with a quiz game or other social activities that get everyone talking
Tasty lunches & a delicious evening meal are included, again in the company of especially invited French guests.
The content of each course is adapted to the level of our learners. Our intensive immersion courses are aimed at people with a reasonable grasp of French. If you're not sure of your current ability, a short conversation by 'phone or via a video call will enable us to check your level.
Timing: 10am through to 10 pm on the first day, with an hour break from 5 to 6pm;
                9am through to 6pm on the second day, with the last hour being a debrief on the 2 days.
Plenty of coffee & tea breaks and plenty of opportunity to SPEAK FRENCH!
This is not a bootcamp, but it is an excellent way of immersing yourself in non-stop French for an extended period of time – the best way to finally get some spontaneity and fluency! Price for 2 days: 240 €
We also have a 3-day version which includes 30 hours of learning activities (3 mornings of lessons & 3 afternoons of organised activities and 2 social evenings) plus 3 lunches and 2 evening meals. Price for 3 days: 371 €
The only extra cost is if you want to buy a bottle of wine for the evening or if you would like to stay in one of our 5 gorgeous en suite rooms-with-a-view. Why not book a course and extend your stay to prolong your immersion in the French language?!
At last! French lessons that REALLY work. Thanks to our effective approach to language teaching that puts YOU at the heart of the learning process, you'll finally get to grips with those complicated French verbs.
Join a small group of learners at The Place to B and B for a weekly session with an experienced teacher who will get you talking with plenty of stimulating, motivating language activities. Improve your accent, boost your confidence and really make some progress.
Refreshments included. Each 90 minute lesson is great value at 15 € per person. We welcome monthly subscriptions at 60 € or a 3-month subscription of 180 €.